UPCOMING EVENTS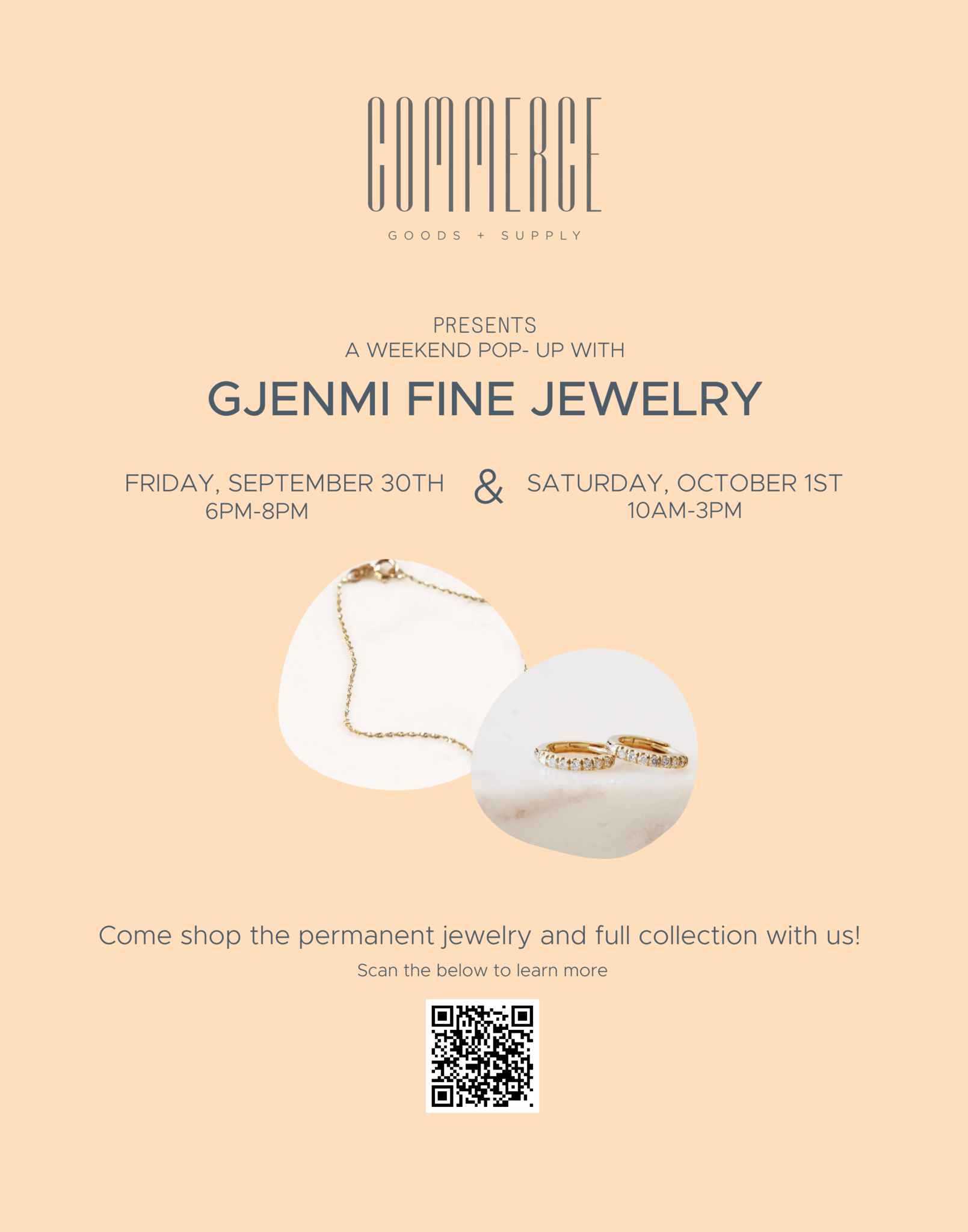 Join us for a pop-up weekend with one of our favorite jewelry brands, Gjenmi. Based out of LA, Gjenmi is known for their delicate, precious jewelry and their 637 permanent jewelry collection. If you're looking for the perfect rings to stack, studs to collect or bracelets that will last forever, come see us while they're in town Friday, September 30th & Saturday, October 1st!
Come get your permanent jewelry and shop with us! No appointments necessary. 
Learn more about Gjenmi: Here
We can't wait to see you!